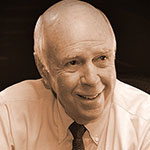 "This is a real game changer in the field of Sleep Disordered Breathing."
24-page Hard Cover Book is impressive and makes a great leave-behind for a potential referral source. Highly customized with your name on the front cover, your write up on the entire  first inside page and in nine more spots within the text.
CLICK ON MAGAZINE TO READ
16-Page abridged version of the Hard Cover Book printed on sturdy newsprint paper.  Newsprint Magazines are perfect for opening consults with parents. Tell the whole SDB story but don't spend an arm and a leg doing it. Space for a practice info sticker on back.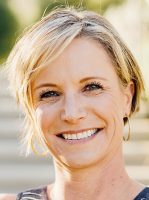 "Wanted you to know that the brochure I purchased from you and leave sitting in my waiting room is a HUGE hit.   It's the "Your Child and Sleep-Related Disordered Breathing". Thanks for putting this together, it's such a good resource."
CLICK ON BROCHURE TO READ
Tri-Fold Brochures are printed in full color on 80# gloss paper. There is room on the back panel for a 3″X1″ info sticker. They have a substantial feel to them but aren't so heavy they'll add postage if you want to enclose them in letters to parents or referral sources.
These kids' futures are written all over their faces. Hang these in your waiting area to evoke strong emotional triggers in parents. Four styles to choose from and available in 16″X20″ or 20″X30″ at the same price. Posters are available rolled in a tube or printed onto GatorBoard™ (delivered flat and ready to hang).
The dangers of mouth breathing are written all over the faces of these kids. Hang these in your waiting area to grab parents' attention. Two styles to choose from and available in 16″X20″ or 20″X30″ st the same price. Posters are available rolled in a tube or printed onto GatorBoard™ (delivered flat and ready to hang).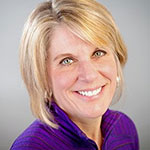 "I have used the magazines for some time now at all the initial appointments. It has helped tremendously as an education tool and as a resource for sharing with other family members.  For many folks, the first appointment is overwhelming with new information, and this helps so much for them to refer to. It is very well done…complete with great illustrations.
It is money well spent!"
Jennifer Block, RDH, COM®
CLICK ON POWERPOINT TO REVIEW
52-Slide Power Point presentation complete with suggested script.
Remember, the Lions, Rotarians, Garden Club, PTA, etc. are always looking for 20-minute speakers.
INSTANT DOWNLOAD
A 6-minute Custom Video that presents SDB in a simple, compelling presentation. You receive the root file so you can upload the video to YouTube, Vimeo, Facebook, your website or blog. Your photo, name and information are inserted visually in two places in the video (at the end and also when the narration speaks of qualified professionals in the SDB field).
CLICK CONSULT SHEET TO VIEW
8.5″ X 11″ Consult Worksheets with room for a 3″X1″ Info sticker at bottom. Ammunition that a spouse needs to take home to the other spouse to explain exactly what it is that their child has. Sheets help cover "full disclosure of treatment" requirement.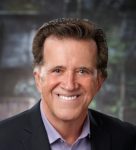 "I am consistently impressed with the capability of SDB Communication resources to effectively convey SDB concepts, while moving parents toward appropriate therapies."
Duane Grummons DDS, Orthodontist
CLICK ON FREE PDFS TO REVIEW
All-You-Can-Print PDFs:
These PDFs are hi-resolution printable documents. Space at the bottom to insert your Logo and Practice info before going to press. No limit: print as many as you want.
INSTANT DOWNLOAD
Now you can have access to all the digital graphics, animations and videos (over 100 files total) you want for your Facebook Posts, Website, Blog, Powerpoint Shows, Instagram Ads or Google Remarketing Ads.
INSTANT DOWNLOAD
"Birth to Vampire Teeth" Video
This video is literally meant to be disturbing. Parents understand the impact of teasing and bullying in a child's life. They may have actually experienced the same thing themselves.
INSTANT DOWNLOAD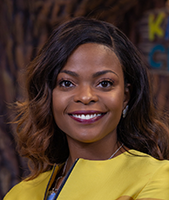 "The Digital Graphics Bundle is packed with cool stuff. We have used it many times."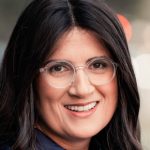 "I show these materials to parents and a wave of understanding comes over their faces. Now they get "it" in just a few minutes where I used to talk on and on and they still couldn't understand."
Dina Ezagui MS, CCC-SLP, TSHH, QOM MS-Ed SBL/SDL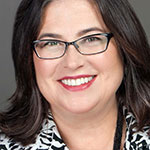 "I have been using the materials for a couple of years. They are invaluable for helping parents understand the concept of SDB."
Victoria Wright, RDH, OMT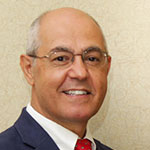 "When I became passionate about SDB and all the issues that could affect children I was frustrated that patients were having a hard time connecting the dots. Enter Mark Curtis and his very curious mind. Mark immediately started to absorb everything I could share and make it crystal clear in both words and visuals. 
That is why I believe the materials are such a valuable resource for parents. It has made my life so much easier to have these conversations about what their kids may be going through."
In 2017, Dr. Joseph Gaudio was taking courses on Sleep Disordered Breathing at the Dawson Academy. Then one day, Dr. Joe, a long-time client and friend, asked me if I knew anything about children's sleep disordered breathing.
Although I had worked exclusively with dentists for nearly 30 years, I had never heard of SDB. Then Joe told me that, in his opinion, there weren't any good tools available to effectively explain sleep disordered breathing to the parents of children with the disease. Finally, Joe asked if I would explore the subject and consider creating a brochure to solve that problem.
"Do whatever it takes to change the futures of these children so that they will not have to suffer physical and mental problems, chronic illnesses and diminished lives."
That sums up our SDB Comm philosophy quite well.
As  the father of two daughters and three grandchildren, all who have now completed treatment for SDB, this is personal. Therefore, we do things a little differently at SDB Comm.
We offer All-You-Can-Print Consult Worksheets.
Enter To Win Our Monthly Drawing